Microsoft Office 2021 launches today on Windows and macOS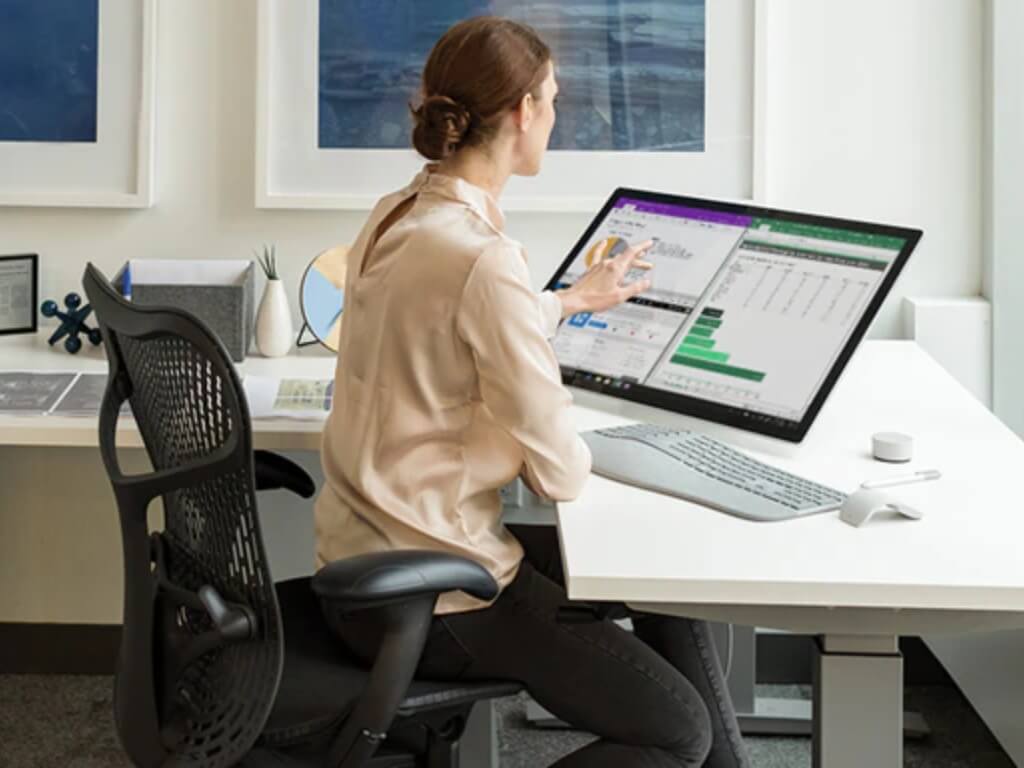 Microsoft is launches its new perpetual version of Microsoft Office for consumers and businesses today, alongside Windows 11. Office 2021 is the successor to Office 2019, and it brings new features and improvements to the popular productivity suite on Windows and macOS.
Office 2021 is the standalone version of Microsoft's Office suite that explicitly targets consumers and small businesses who do not wish to purchase a Microsoft 365 subscription. It is also suitable for customers whose PCs do not have a stable internet connection or who cannot get feature updates.
The latest version of Office also comes with Microsoft Teams to help users connect with friends, family, and coworkers. It's part of the company's efforts to push more users to embrace the mainstream features of Teams, and it can also be seen in Microsoft's newly released Windows 11 operating system, which includes a new app. Chat powered by Teams for the consumer experience.
"The past year and a half has proven that it's more important than ever that our tools provide the flexibility to connect and create together virtually. That's why in Microsoft 365 and Office 2021, we're including Microsoft Teams for personal use so you can chat with anyone anytime, whether it's through chat, calls, or video. We are also integrating many collaboration features already available to Microsoft 365 subscribers in Office 2021 ", Explain Liat Ben-Zur ", corporate vice president for Microsoft 365.
New features available in Office 2021 for home and business include a new real-time co-authoring capability that allows users to collaborate on the same document with other people. Office apps also received a refreshed visual experience, with a neutral color palette, modernized ribbon interface, rounded corners, and more.
The Redmond giant is also introducing several other capabilities and improvements that were previously exclusive to Microsoft 365 subscribers: the list includes translator and ink support in Outlook, an improved save option in PowerPoint, table functions. dynamic for Excel and new inking capabilities in Office applications.
Microsoft claims that Office 2021 is compatible with Windows 11, Windows 10, and the latest three versions of macOS. Office Home and Student 2021 is priced at $ 149.99, and the plan includes Microsoft Teams, Word, PowerPoint, Excel, and OneNote. The 2021 Office Home and Business SKUs cost $ 249.99 and the bundle includes the same Office apps plus Microsoft Outlook.
Share this post: