Microsoft Explores Design Changes for Windows 11 Shut Down Dialog, Recovery Environment
We've heard a lot about WinUI on Windows 11 and how it could eventually overhaul many aspects of the existing operating system's user interface. A few job postings suggested that WinUI would lead to the development of new parts and the modernization of existing parts of the Windows user experience.
Windows is undergoing a major overhaul that officially started last year. The plan is to bring WinUI elements to even the older legacy parts of Windows. As part of the redesign, Microsoft updated the legacy context menu with rounded corners and even a dark mode.
In Windows 11 Build 25115, Microsoft is now exploring a slightly updated interface for the popular Alt+F4 dialog box. The redesign ditches the traditional Windows logo for a clean look, similar to the Windows 95-era dialog box.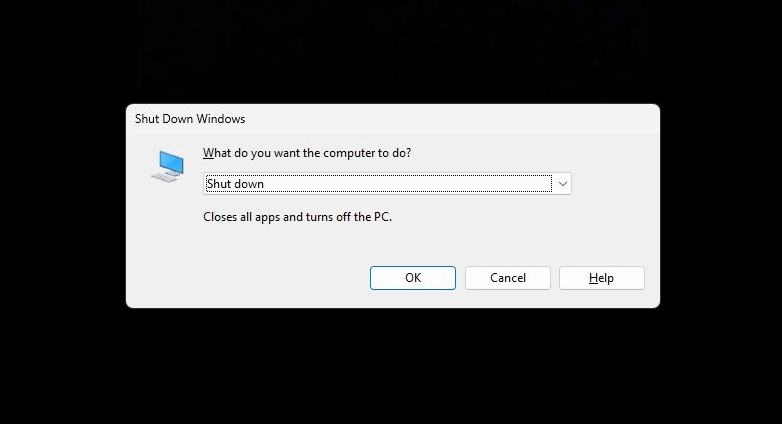 For those who don't know, the current shutdown dialog interface is the same as we have on Windows 10. It has the new Windows 11 logo and rounded edges, but it doesn't support the " modern" from WinUI.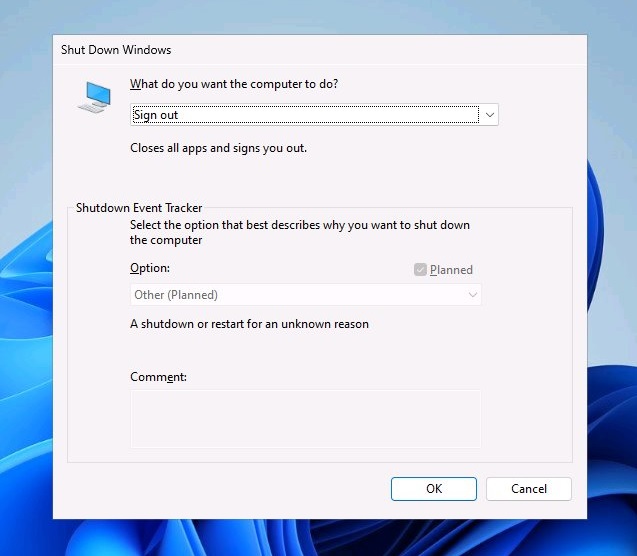 It looks like Microsoft is preparing to add more WinUI elements like Mica to the Shut Down OS dialog. Currently, Mica only applies to the title bar of Windows applications and Fluent Design is also missing, which could be considered a more or less ubiquitous theme of the new operating system.
These changes aren't huge, but they set the stage for future improvements and they're definitely needed for design consistency.
New icons for WinRE
In addition to the shutdown dialog, Microsoft is also testing WinUI and Fluent Design icons for WinRE (Windows Recovery Environment).
The Windows 8 era WinRE interface that is present in the OS now has new icons and more changes might be due, because remember that Windows 11 Build 25115 is still an early working version of next year's major release.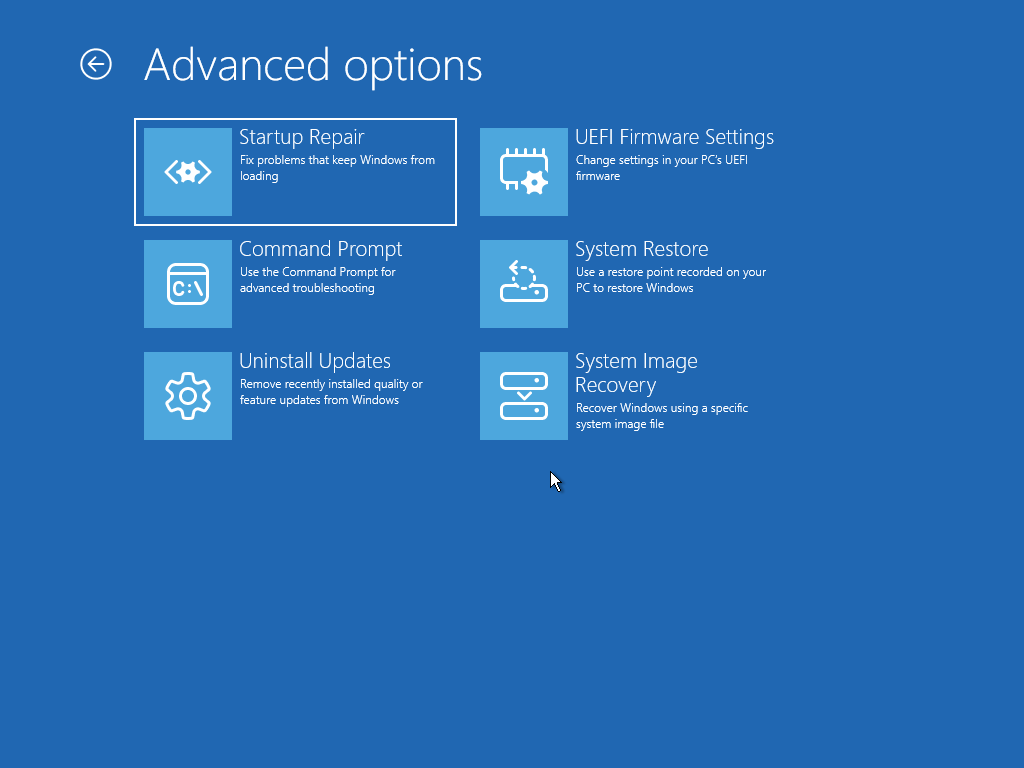 Again, not a big change, but changes to long-standing legacy parts of the OS can lead to a more consistent design across the platform.
In the original version of Windows 11, the Control Panel also received UI improvements including rounded corners and new icons, which could be considered a good move, but we still hope that one day , the company will be able to completely abandon legacy areas such as the Control Panel. without complicating the task of users.
It should be noted that Microsoft is exploring design changes in the Windows 11 Dev Channel and there is no guarantee that these changes will ship with the 23H2 build.