2013 Mac Pro Restoration – Kernel Panic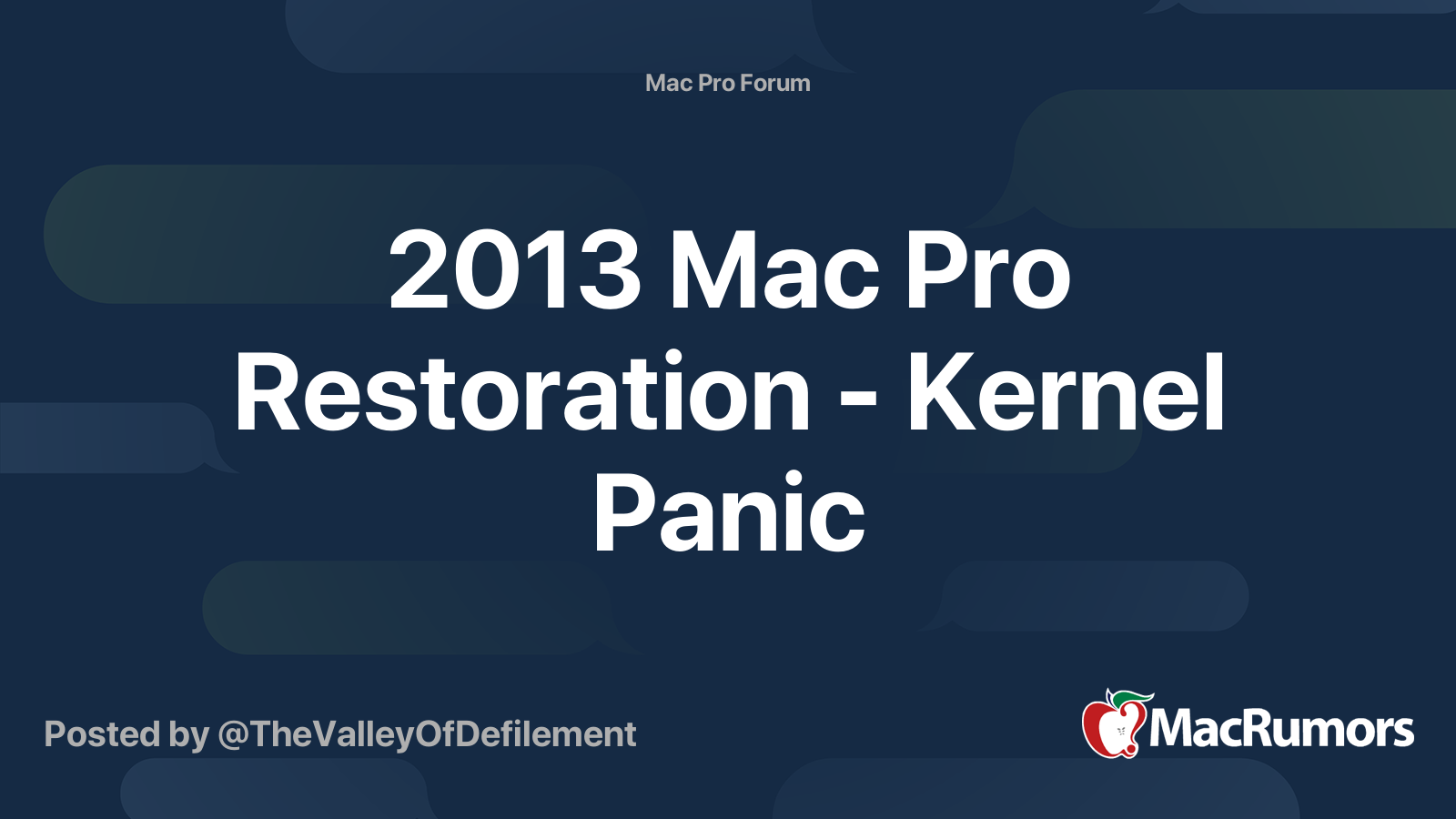 Greetings. I am in the process of restoring an MP 2013. You have some general issues, but you can boot from predefined external bootable media in safe mode.
With regular starts, the system hangs in a loop.
I have dug a lot and can make some assumptions, but am looking for opinions and ideas.
Here is the corresponding output. Thanks in advance!
Sun Oct 3 8:51:55 AM 2021
*** Panic report ***
panic (cpu 0 caller 0xffffff80028dab9d): Kernel trap at 0xffffff7f85c5eafe, type 14 = page fault, save:
CR0: 0x000000008001003b, CR2: 0xffffff9121afb000, CR3: 0x0000000015412000, CR4: 0x00000000001626e0
RAX: 0xffffff9121afb000, RBX: 0x0000000000005434, RCX: 0x00000000002000000, RDX: 0x00000000003000000
RSP: 0xffffff9121aebbe0, RBP: 0xffffff9121aebc00, RSI: 0xffffff8028f93350, RDI: 0x0000000000000000
R8: 0x00000000000000002, R9: 0x00000000000000002, R10: 0x00000000e0000000, R11: 0xffffff8028f9335a
R12: 0xffffff8024a7ae80, R13: 0xffffff80e37d0000, R14: 0x0000000000000000, R15: 0xffffff80245b5690
RFL: 0x00000000000010246, RIP: 0xffffff7f85c5eafe, CS: 0x00000000000000008, SS: 0x000000000000000010
CR2 fault: 0xffffff9121afb000, Error code: 0x00000000000000002, CPU fault: 0x0, PL: 0, VF: 1
Backtrace (CPU 0), Frame: Return address
0xffffff9121aeb6b0: 0xffffff80027ad5cd
0xffffff9121aeb700: 0xffffff80028e9245
0xffffff9121aeb740: 0xffffff80028da97a
0xffffff9121aeb7b0: 0xffffff800275a9d0
0xffffff9121aeb7d0: 0xffffff80027acfe7
0xffffff9121aeb8f0: 0xffffff80027ace33
0xffffff9121aeb960: 0xffffff80028dab9d
0xffffff9121aebad0: 0xffffff800275a9d0
0xffffff9121aebaf0: 0xffffff7f85c5eafe
0xffffff9121aebc00: 0xffffff7f85c6e03b
0xffffff9121aebc20: 0xffffff7f85c5e9e8
0xffffff9121aebc60: 0xffffff7f85c7f0d3
0xffffff9121aebcb0: 0xffffff7f85c6de0c
0xffffff9121aebcd0: 0xffffff7f85c0573c
0xffffff9121aebd20: 0xffffff7f85c03726
0xffffff9121aebd60: 0xffffff7f85b898e8
0xffffff9121aebde0: 0xffffff7f85c01d6e
0xffffff9121aebe40: 0xffffff8002e2df6b
0xffffff9121aebe80: 0xffffff8002e2dc25
0xffffff9121aebf00: 0xffffff8002e2d1e7
0xffffff9121aebf50: 0xffffff8002e2ecd6
0xffffff9121aebfa0: 0xffffff800275a0ce
Kernel extensions in the backtrace:
com.apple.iokit.IOAcceleratorFamily2 (404.15)[54AC3DDA-1C4B-3884-80BA-9D9E87DDC370]@ 0xffffff7f85b5b000-> 0xffffff7f85c00fff
dependency: com.apple.driver.AppleMobileFileIntegrity (1.0.5)[117C5BD8-7DBD-3563-9B28-87E7278B379A]@ 0xffffff7f83522000
dependency: com.apple.iokit.IOSurface (255.6.1)[0216A8C3-8E7C-358A-BEC5-4D103C421C39]@ 0xffffff7f859ea000
dependency: com.apple.iokit.IOPCIFamily (2.9)[CE5E5806-48AB-39C0-8C1F-B57921B37D71]@ 0xffffff7f83095000
dependency: com.apple.iokit.IOGraphicsFamily (530.68)[35DF864A-81F1-30E7-AFA2-7DB2B37B6E1D]@ 0xffffff7f853f1000
dependency: com.apple.iokit.IOReportFamily (47)[4A62301D-0778-317C-91DA-56E63FF1D1AD]@ 0xffffff7f83ac4000
com.apple.kext.AMDRadeonX4000 (2.1.1)[FDF6F8FD-03A0-3443-BF89-A3AB1E7C80F2]@ 0xffffff7f85c01000-> 0xffffff7f86040fff
dependency: com.apple.iokit.IOSurface (255.6.1)[0216A8C3-8E7C-358A-BEC5-4D103C421C39]@ 0xffffff7f859ea000
dependency: com.apple.iokit.IOPCIFamily (2.9)[CE5E5806-48AB-39C0-8C1F-B57921B37D71]@ 0xffffff7f83095000
dependency: com.apple.iokit.IOGraphicsFamily (530.68)[35DF864A-81F1-30E7-AFA2-7DB2B37B6E1D]@ 0xffffff7f853f1000
dependency: com.apple.iokit.IOAcceleratorFamily2 (404.15)[54AC3DDA-1C4B-3884-80BA-9D9E87DDC370]@ 0xffffff7f85b5b000
Name of the BSD process corresponding to the current thread: kernel_task
Mac OS version:
18G9323
Kernel version:
Darwin Kernel Version 18.7.0: Tue Jun 22 19:37:08 PDT 2021; root: xnu-4903.278.70 ~ 1 / RELEASE_X86_64
Kernel UUID: 041B6A6D-CD16-36FA-88B9-E32FF46EF89F
Core Slide: 0x000000002400000
Kernel Text Base: 0xffffff8002600000
__HIB text base: 0xffffff8002500000
System model name: MacPro6,1 (Mac-F60DEB81FF30ACF6)
System uptime in nanoseconds: 72597103006
last kext loaded at 72589859226: com.apple.kext.AMDRadeonX4030HWLibs 1.0 (addr 0xffffff7f86041000, size 7655424)
kexts loaded:
com.apple.kext.AMDRadeonX4000 2.1.1
com.apple.driver.AppleGraphicsDevicePolicy 3.50.16
com.apple.AGDCPluginDisplayMetrics 3.50.16
com.apple.driver.AppleHV 1
com.apple.iokit.IOUserEthernet 1.0.1
com.apple.driver.AudioAUUC 1.70
com.apple.fileutil 20.036.15
com.apple.iokit.IOBluetoothSerialManager 6.0.14d13
com.apple.driver.ApplePlatformEnabler 2.7.0d0
com.apple.driver.AGPM 110.25.11
com.apple.driver.X86PlatformShim 1.0.0
com.apple.driver.pmtelemetry 1
com.apple.driver.AppleHDAHardwareConfigDriver 282.54
com.apple.Dont_Steal_Mac_OS_X 7.0.0
com.apple.driver.AppleHDA 282.54
com.apple.driver.eficheck 1
com.apple.driver.ACPI_SMC_PlatformPlugin 1.0.0
com.apple.driver.AppleThunderboltIP 3.1.2
com.apple.iokit.IOBluetoothUSBDFU 6.0.14d13
com.apple.kext.AMD7000Controller 2.1.1
com.apple.driver.AppleFIVRDriver 4.1.0
com.apple.driver.AppleOSXWatchdog 1
com.apple.driver.AppleMGPUPowerControl 3.50.16
com.apple.iokit.AppleBCM5701Ethernet 10.3.3
com.apple.driver.AppleLPC 3.1
com.apple.driver.AirPort.BrcmNIC 1400.1.1
com.apple.driver.AppleIntelMCEReporter 107
com.apple.driver.AppleIntelSlowAdaptiveClocking 4.0.0
com.apple.filesystems.autofs 3.0
com.apple.filesystems.apfs 945.275.10
com.apple.iokit.SCSITaskUserClient 408.250.3
com.apple.driver.AppleFileSystemDriver 3.0.1
com.apple.driver.AppleVirtIO 2.1.3
com.apple.filesystems.hfs.kext 407.200.4
com.apple.AppleFSCompression.AppleFSCompressionTypeDataless 1.0.0d1
com.apple.BootCache 40
com.apple.AppleFSCompression.AppleFSCompressionTypeZlib 1.0.0
com.apple.AppleSystemPolicy 1.0
com.apple.driver.AppleAHCIPort 329.260.5
com.apple.private.KextAudit 1.0
com.apple.driver.AppleACPIEC 6.1
com.apple.driver.AppleACPIButtons 6.1
com.apple.driver.AppleRTC 2.0
com.apple.driver.AppleHPET 1.8
com.apple.driver.AppleSMBIOS 2.1
com.apple.driver.AppleAPIC 1.7
com.apple.driver.AppleIntelCPUPowerManagementClient 220.0.0
com.apple.nke.applicationfirewall 202
com.apple.security.TMSafetyNet 8
com.apple.driver.AppleIntelCPUPowerManagement 220.0.0
com.apple.kext.AMDRadeonX4030HWLibs 1.0
com.apple.iokit.IOAcceleratorFamily2 404.15
com.apple.kext.AMDRadeonX4000HWServices 2.1.1
com.apple.iokit.IOAVB Family 760.6
com.apple.plugin.IOgPTPPlugin 740.2
com.apple.iokit.IOSkywalkFamily 1
com.apple.driver.AppleSSE 1.0
com.apple.iokit.IOSurface 255.6.1
com.apple.driver.DspFuncLib 282.54
com.apple.kext.OSvKernDSPLib 528
com.apple.driver.IOPlatformPluginLegacy 1.0.0
com.apple.AppleGPUWrangler 3.50.16
com.apple.kext.AMDSupport 2.1.1
com.apple.AppleGraphicsDeviceControl 3.50.16
com.apple.driver.AppleGraphicsControl 3.50.16
com.apple.driver.AppleBacklightExpert 1.1.0
com.apple.iokit.IONDRVSupport 530.51
com.apple.driver.AppleUSBAudio 315.6
com.apple.driver.AppleHDAController 282.54
com.apple.iokit.IOGraphicsFamily 530.68
com.apple.iokit.IOHDAFamily 282.54
com.apple.iokit.IOAudioFamily 206.5
com.apple.vecLib.kext 1.2.0
com.apple.iokit.IOEthernetAVBController 1.1.0
com.apple.driver.AppleSMBusPCI 1.0.14d1
com.apple.iokit.IO80211 Family 1200.12.2
com.apple.driver.mDNSOffloadUserClient 1.0.1b8
com.apple.driver.corecapture 1.0.4
com.apple.driver.X86PlatformPlugin 1.0.0
com.apple.driver.IOPlatformPluginFamily 6.0.0d8
com.apple.iokit.IOSlowAdaptiveClockingFamily 1.0.0
com.apple.driver.AppleThunderboltEDMSink 4.2.0
com.apple.driver.AppleThunderboltDPOutAdapter 5.6.9
com.apple.kext.triggers 1.0
com.apple.iokit.IOUSBHIDDriver 900.4.2
com.apple.driver.AppleXsanScheme 3
com.apple.iokit.BroadcomBluetoothHostControllerUSBTransport 6.0.14d13
com.apple.iokit.IOBluetoothHostControllerUSBTransport 6.0.14d13
com.apple.iokit.IOBluetoothHostControllerTransport 6.0.14d13
com.apple.iokit.IOBluetoothFamily 6.0.14d13
com.apple.driver.AppleHIDKeyboard 208
com.apple.driver.usb.IOUSBHostHIDDevice 1.2
com.apple.driver.usb.AppleUSBHub 1.2
com.apple.driver.usb.cdc 5.0.0
com.apple.driver.usb.networking 5.0.0
com.apple.driver.usb.AppleUSBHostCompositeDevice 1.2
com.apple.iokit.IOSerialFamily 11
com.apple.filesystems.hfs.encodings.kext 1
com.apple.driver.AppleThunderboltDPInAdapter 5.6.9
com.apple.driver.AppleThunderboltDPAdapterFamily 5.6.9
com.apple.driver.AppleThunderboltPCIDownAdapter 2.1.5
com.apple.driver.AppleThunderboltNHI 4.7.9
com.apple.iokit.IOThunderboltFamily 6.8.7
com.apple.driver.AppleUSBMergeNub 900.4.2
com.apple.driver.usb.AppleUSBXHCIPCI 1.2
com.apple.driver.usb.AppleUSBXHCI 1.2
com.apple.iokit.IOAHCIFamily 288
com.apple.driver.usb.AppleUSBEHCIPCI 1.2
com.apple.driver.usb.AppleUSBEHCI 1.2
com.apple.driver.usb.AppleUSBHostPacketFilter 1.0
com.apple.iokit.IOUSB Family 900.4.2
com.apple.driver.AppleUSBHostMergeProperties 1.2
com.apple.driver.AppleEFINVRAM 2.1
com.apple.iokit.IOSMBusFamily 1.1
com.apple.driver.AppleEFIRuntime 2.1
com.apple.iokit.IOHIDFamily 2.0.0
com.apple.security.quarantine 3
com.apple.security.sandbox 300.0
com.apple.kext.AppleMatch 1.0.0d1
com.apple.driver.DiskImages 493.0.0
com.apple.driver.AppleFDEKeyStore 28.30
com.apple.driver.AppleEffaceableStorage 1.0
com.apple.driver.AppleKeyStore 2
com.apple.driver.AppleUSBTDM 456.260.3
com.apple.driver.AppleMobileFileIntegrity 1.0.5
com.apple.iokit.IOUSBMassStorageDriver 145.200.2
com.apple.iokit.IOSCSIBlockCommandsDevice 408.250.3
com.apple.iokit.IOSCSIArchitectureModelFamily 408.250.3
com.apple.iokit.IOStorageFamily 2.1
com.apple.kext.CoreTrust 1
com.apple.driver.AppleCredentialManager 1.0
com.apple.driver.KernelRelayHost 1
com.apple.iokit.IOUSBHostFamily 1.2
com.apple.driver.usb.AppleUSBCommon 1.0
com.apple.driver.AppleBusPowerController 1.0
com.apple.driver.AppleSEPManager 1.0.1
com.apple.driver.IOSlaveProcessor 1
com.apple.iokit.IOTimeSyncFamily 740.2
com.apple.iokit.IONetworkingFamily 3.4
com.apple.iokit.IOReportFamily 47
com.apple.driver.AppleACPIPlatform 6.1
com.apple.driver.AppleSMC 3.1.9
com.apple.iokit.IOPCIFamily 2.9
com.apple.iokit.IOACPIFamily 1.4
com.apple.kec.pthread 1
com.apple.kec.Libm 1
com.apple.kec.corecrypto 1.0
OEM
Model: MacPro6,1, BootROM 129.0.0.0.0, 4 processors, Quad-Core Intel Xeon E5, 3.7 GHz, 8 GB, SMC 2.20f18
Graphics: kHW_AMDFireProD500Item, AMD FirePro D500, spdisplays_pcie_device, 3 GB
Graphics: kHW_AMDFireProD500Item, AMD FirePro D500, spdisplays_pcie_device, 3 GB
Memory module: DIMM1, 4 GB, DDR3 ECC, 1866 MHz, 0x802C, 0x394A53463531323732415A2D314739453220
Memory module: DIMM4, 4 GB, DDR3 ECC, 1866 MHz, 0x80AD, 0x484D54343531553741465238432D52442020
AirPort: spairport_wireless_card_type_airport_extreme (0x14E4, 0x135), Broadcom BCM43xx 1.0 (7.77.61.3 AirPortDriverBrcmNIC-1305.12)
Bluetooth: Version 6.0.14d13, 3 services, 27 devices, 0 inbound serial ports
Network service: Wi-Fi, AirPort, en2
PCI Card: AMD FirePro D500, Display Controller, Slot-2
PCI Card: AMD FirePro D500, ATY, KaniParent, Slot-1
USB device: USB 2.0 bus
USB device: hub
USB device: BRCM20702 hub
USB device: Bluetooth USB host controller
USB device: USB 3.0 bus
USB device: External USB 3.0
USB device: USB receiver
USB device: Apple keyboard
Thunderbolt Bus: Mac Pro, Apple Inc., 19.2
Thunderbolt Bus: Mac Pro, Apple Inc., 19.2
Thunderbolt Bus: Mac Pro, Apple Inc., 19.2